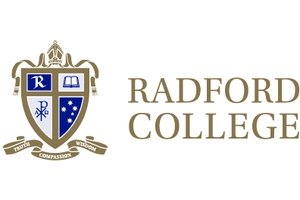 Location
Bruce, Australian Capital Territory, Australia
Contact
hr@radford.act.edu.au
About this job
SOSE TEACHER - Secondary School
We are currently seeking experienced and qualified teachers for a part-time fixed term SOSE Teacher position covering Terms 3 and 4 for a period of Leave in 2017. The ability to teach Legal Studies (Year 11 & 12) Commerce (Years 9 & 10) and Business (Year 11 &12) is essential. The load will be 0.5 FTE.
We are seeking energetic and passionate educators who create engaging and dynamic learning experiences for our students. Applicants must be committed to collaborative and reflective practice and be able to work effectively in a team.
Details about this position can be found on the College's website www.radford.act.edu.au. If you have further enquiries regarding this position, please contact Human Resources at hr@radford.act.edu.au.
Information on How to Apply is linked here and in the Careers section on the College website.
Applications close Monday, 1st of May 2017, and should be addressed to:
The Principal
email: hr@radford.act.edu.au
Applicants will be subject to employment screening and will be required to provide a current ACT Working with Vulnerable People card prior to commencing employment.