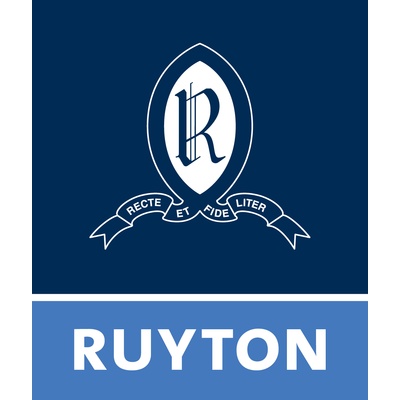 Closing date
July 28, 2017, 9 a.m.
Location
Kew, Victoria, Australia
Type
Full-Time / Part-Time
Contact
Ms Linda Douglas
principal@ruyton.vic.edu.au
About this job
Commencing Monday 14 August 2017
Full time during term time, Part time (.73 FTE) during school holidays
Short-term contract to 15 December 2017
Monday - Thursday: 7.30am – 3.30pm
Friday: 10am – 6.00pm
Term 3 Holiday Programme: Monday – Friday 5.5 hours per day
Ruyton Early Learning is rated exceeding in all seven areas of National Quality Standard and is inspired by the work and research of Reggio Emilia. We are seeking a suitably qualified and experienced Early Learning Co-Educator (Assistant) with a passion for supporting a positive, engaging and safe learning environment for young children.
Ruyton Early Learning caters for children three to five years of age in a preschool style early learning environment. The Ruyton Early Learning Co-Educator (Assistant) works under the direction of the ELC Teacher and reports to the Director of Early Learning.
The responsibilities of the Early Learning Co-Educator (Assistant):
Key Selection Criteria
An active interest in and commitment to the education of young learners

Understanding of current theory and research relating to girls' education, particularly in the Early years, working within the EYLF

Experience and an understanding of Reggio Emilia Philosophy

Ability to develop and implement learning programmes to extend and cater to the needs of all students

Demonstrated practice of contributing positively and enthusiastically to the student wellbeing programme

Evidence of assisting teachers by carrying out duties required for the care of the children and the success of the programmes

Experience working collaboratively and assisting in the assessments and observations of student learning

Creative provision of learning equipment and materials set up for indoor and outdoor environments

Proficiency in student management

Evidence of innovative practice

Strong communication and time-management skills

Technologically literate

Proven ability to work collaboratively within a high performing environmen

Knows and upholds current Department of Education and Early Childhood Development (DEECD) regulations

Experience in an Aftercare Programme preferred Personal Qualities

Well organised and flexible

Possess and encourage a growth mindset

Patient and relationship-oriented

Enthusiastic and conscientious

Committed to continual personal and professional growth

Professional presentation and manner

Actively pursue excellence

Balanced approach to life Qualifications and Training

Relevant tertiary degree and teaching qualifications including a minimum level qualification of diploma of Children's Services

Hold and maintain Apply First Aid HLTAID003 (or an equivalent qualification) and Anaphylaxis Training

Holds and maintains a Working With Children Check

Mandatory Reporting Training

Maintains a sound understanding of the Early Years Learning Framework and National Quality Standards.
General Information
Support the vision, ethos and culture of the School.
Contribute to and support the strategic directions of the School
Support all Ruyton policies.
To Apply
Applicants should be aware that Working with Children Check is the minimum requirement for employment at Ruyton Girls' School. It is an expectation that the following documentation be read by applicants prior to submitting an application: the Ruyton Child Safe Policy, Ruyton Child Safe Code of Conduct, Ruyton Code of Ethical Conduct and The Ruyton Teaching Dimensions, which are all available on the employment page of our website www.ruyton.vic.edu.au. Should you have any questions or need further clarification about these documents we invite you to send your questions to principal@ruyton.vic.edu.au. We are committed to child safety and have a zero tolerance to child abuse.
Enquiries should be directed to Ms Sarah Denholm Director of Early Learning, denholms@ruyton.vic.edu.au
Applications, including the names of two referees, should be emailed to Ms Linda Douglas, Principal principal@ruyton.vic.edu.au by 9am Friday 28 July 2017. No hard copies please.
Please visit the School website www.ruyton.vic.edu.au for information about the Early Learning Centre Philosophy.