Music education forum
---
---
A CONCERN for the state of music education in Victorian schools brought together educators, associations and key music bodies at a forum in December. The forum, held at the Melbourne Brain Centre, Melbourne University, forms part of an ongoing public campaign calling for the government to implement recommendations from a school music review. The report was commissioned by parliament and looked at the value of music education in Victorian schools, which the forum focused on. "The forum was attended by a lot of music professors and conservatorium heads and many teachers were there," Australian Music Association (AMA) executive officer Rob Walker tells
Australian Teacher Magazine
. "The discussion centred around the fact that music needs to be a core part of the curriculum for a child to receive a rounded education." Jan Kronberg MP and chair of the parliamentary committee, delivered the opening address, followed by professor Brian Caldwell, former dean of education at the University of Melbourne. According to the School Music Action Group, Caldwell provided a riveting speech on the importance of music, and its relationship to improving outcomes in other subjects, referencing the PISA studies. Following the presentations, there was an open Q and A time, where guests could direct questions at a panel made up of key voices in music education, including Caldwell, Carl Stevens (Victorian president of Australian College of Educators), Melbourne primary school principal Ray Yates and Kevin Kelley (executive of AMUSE). Walker says the collective nature of associations can play a significant role in lobbying the government. "Associations in any situation, are groups of people and have a greater voice than single people ... so by joining together and everyone having a common goal, I think associations can play a very significant role." Following the forum Walker says AMA and the coalition of music groups including AMUSE, Music Council of Australia, Musical Futures Australia, School Music Advisory Group, Soundhouse and The Music Trust, have more work to do. "... we'll now go forward to make as many representations as possible ... to see that the government pays heed to the recommendations."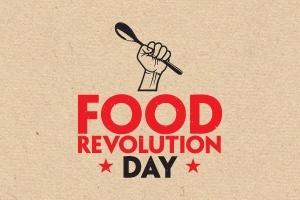 Get your local school to register online, download our brilliant teaching materials and get involved in Jamie's exclusive cooking lesson online on Food Revolution Day.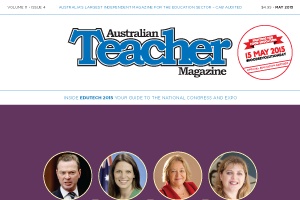 Read more stories like this in the May issue of Australian Teacher Magazine – in print, online or on your tablet.