Video wall recycling gold
---
---
VIDEO projectors are commonly used in schools nowadays, but one group of senior students have been learning to build these devices from scratch with the help of the Raspberry Pi.
The potential of this cheap and tiny computer has been explored extensively for several years now, but Andrew Moss from Dixon College in the ACT believes what his students are doing is a world first. "I think the students really get into the idea that they are the first in the world that have tried this out and if they succeed then they are the first in the world to have succeeded in doing it, so that really is a big motivation for them," the robotics and engineering teacher says. Year 11 and 12 students, along with the help of Canberra Institute of Technology TAFE students, have been working on the video wall made up of recycled electronics. "We wanted to have large video screens around the school and we can't afford to buy them. So I came across this technology … we can basically have a screen on the wall that is totally scalable, so it can be 40 inches in diameter diagonally, or it could be 80 or 360 just by adding more screens to it," Moss explains. Like most schools, the college upgrades their computer equipment regularly and Moss began to notice there was a good deal of it ending up at the refuge tip. "The 17 inch monitors we had here for a number of years have now been upgraded to 19 inch or 21 inch, so we have about 300 monitors that were going to go to landfill. "I decided that instead of sending them to landfill, we could reuse them. We've managed to source some old networking equipment that was being thrown away, so we're using that in the video wall as well, and even the backing mounting board and all the materials like the screen and stuff were all parts of computers." The video wall can screen any type of video, and Moss envisages the school using the wall for assemblies and presentations, as well as for art installations around the school. "We certainly need to have installation screens regularly throughout the school and there's been some interest in us using these Raspberry Pi video walls to provide installation screens," he says. "The drama people are putting on some plays and they would like some video installations on the stage so they can show mood lighting through these screens, so there's a lot of different aspects and we're just finding out what the installations can do." Moss says this kind of project really inspires students to think beyond the regular pressures of assignments and exams and to make this kind of learning important. "It's really what I look for in projects, rather than just having assignments and the same kind of tasks, the students really think they're breaking ground with it," he says.
This story appeared in the April 2014 edition of Australian Teacher Magazine.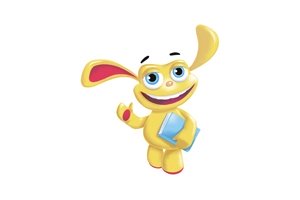 Celebrating its 36th year, the MS Readathon is Australia's longest-running and most respected reading-based fundraiser which has fostered a love of reading in generations of Aussies, fuelling their desire to make a difference to the lives of Australians living with multiple sclerosis (MS).