Local Speaker Insight: Anne Weaver
---
---
Anne Weaver is the head of library and information services at All Hallows' School in Brisbane. Their new library will support the schools' strategic learning objectives and blended learning.
What can delegates expect from your presentation?
My presentation will be about 'how does a space reflect the evolution of a library in the 21
st
century?' Now, instead of information being the big thing, there's the spatial and social aspects. The library has gone from being reading centred, to storage centred, and now we're into learning centred. So we've tried to design a space that shows this evolution of learning.  When I look back over the last ten years of running a library, I've really seen a change from that 'shoosh' mentality, so instead when you walk into our library it has changed to this social environment where the noise level is just totally different. In the past you went to a library to get information – you went there to get books. Now, I think libraries are about collaboration, about learning together, because so much of the information is online. So I will look at the evolution of the library and put that into practice.
 Why are events like EduTECH important for educators?
It's not just students that are learning more collaboratively, it's also teachers and staff. Sharing and collaboration produces better outcomes not just for students but also for educators.
I hope my talk challenges people's thinking, I think every library is a niche and you have to find where you sit in your library community and in your school learning community.
Teacher-librarians need to be very much thinking 'what does my school need and want?' It's very much you are a product of what your school needs. No longer is there a single recipe for what a teacher-librarian does.
What will delegates walk away with after your presentation?
EduTECH brings a vision about where are we going next. In terms of learning, many of us go to these events and come back and have all these ideas we want to implement – it helps us learn just like students learn. Most teacher-librarians might be the only ones at their school, so this way we can come together and be inspired.
What do you think you can offer the audience that they can't get elsewhere?
We've had quite a bit of money spent on building this education revolution, and my school's been very fortunate.  We've had a process of consulting staff, students, library and technology staff, it's been very collaborative – so I'll be looking at what is it we've done properly. I know other schools don't have an architect, but the vision that an architect can bring has really opened up a lot of possibilities. Obviously we had our own ideas and we did a lot of research, but architects have a lot of experience in learning environments that they can bring to the table. So for schools that don't have that budget, you can get some ideas about what is the latest thinking in libraries. Our library is supposed to open on the 28
th
of April, so by the time EduTECH comes I'll have some feedback on how the students and staff have responded to the space. This is a fairly large library, it will seat over 400 students and staff, so another interesting thing will be facing the challenges of staffing the space, supervising the space, because when you have so many resources it has to be kept as tight as possible.
What have been some of the biggest technological changes in education of late?
Definitely 1:1 mobile devices, and secondly classroom devices that are all interconnected, so this idea of being able to access information at anytime, anywhere. Instead of having to go and get a book, we now have a situation where we have access to so much information we get this 'info-glut' thing. So, critical literacy is much more important. The other thing that's changed is that now we are preparing students for a future that we don't really know what it's going to be like. So there's that challenge, to try and identify trends so that your students are prepared, but also very flexible. There's a big push across the world for this new STEAM movement, which says you don't just do science and technology, it's this whole idea that the design and creation of things is where a lot of the jobs of the future will be. If you're going to come up with Facebook or something like that, you've got to have a lot of thoughts about designing a product that doesn't actually exist at the moment. This STEAM movement is certainly at the forefront of a lot of the innovation and learning - and that has to underpin library design.
How does your school library support the school's strategic learning objectives?
Learning is now 24/7, so for our senior students our library is open from 8am to 6pm and we're looking at the possibility of opening on the weekend. We're also providing a space for different learning styles and needs. In our new library there will be spaces for the individual and groups. There will be much more flexibility about where students can sit and use devices.  A lot of space is carpeted and students will be encouraged to sit on the floor, to sit in booths like you do at a cafe, because that's how students use these devices. A lot of the planning has been about how we use these spaces more effectively.  Also, we're looking at the idea of a library as being a place of events. Learning is exciting, so we do things like book clubs and writing workshops and there is a careers expo. We want to give the impression that the library is a happening place that welcomes the community – somewhere you can come for all sorts of help.
SPEAKER SNAP QUIZ
My favourite teacher at school was …
Mrs Barnes, my English teacher, she was always challenging us to read more, to read different books, to go that little bit further, to follow our passion.
A book that changed my life …
You're asking a teacher librarian for one book? The Little Prince, by Antoine de Saint-Exupéry, it's about caring. I think that's what schools should be about.
I find daily inspiration from …
The people I work with and the students I work with – we can always come with ideas.
If I was on a deserted island and could only bring three items with me, I would bring …
My internet, a device to access the internet, a flying saucer
My favourite saying is…
 "You don't have to burn books to destroy a culture. Just get people to stop reading them." ― Ray Bradbury
My hidden talent is…
 I grow pumpkins  
Anne Weaver will speak on June 3 (Day One) at 11.35am.
This story appeared in the 2014 edition of The EduTECH Guide.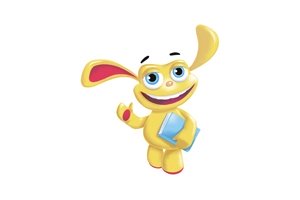 Celebrating its 36th year, the MS Readathon is Australia's longest-running and most respected reading-based fundraiser which has fostered a love of reading in generations of Aussies, fuelling their desire to make a difference to the lives of Australians living with multiple sclerosis (MS).