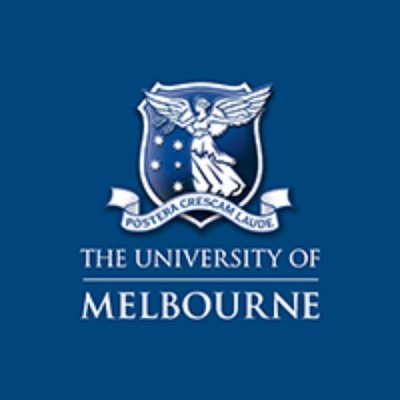 Course length
1 year full-time, 2 years part-time
Entry requirements
Start year 2019 intake: Domestic Round 1 closes: 18 October 2018, Round 2 closes: 29 November 2018, Round 3 closes: 15 January 2019
In the Master of Learning Intervention, the only course of its kind in Australia, you will specialise in one of the following areas:
Disability
Specific learning difficulties, or
Hearing impairment (Teacher of the Deaf)
You will also learn how to implement evidence-based teaching that optimises student learning in specialist and mainstream schools, and early childhood settings.
13 MELB (13 6352)
+61 3 8344 8529
University of Melbourne, Parkville VIC 3010
Parkville
3052
Victoria
Australia
Streams
The Master of Learning Intervention is offered in two streams:
Stream A
Suitable for teachers who are eligible for Victorian Institute of Teaching (VIT) registration but seek additional qualifications to work as special educators.
This stream involves 45 days of practical experiences, including 30 days of placement in approved early intervention and/or school settings. Students are required to design, implement and evaluate an educational intervention to support learners with disabilities, specific learning difficulties or hearing impairment.
Graduates who complete this stream will be qualified as special education teachers.
Stream B
Suitable for allied health practitioners, early childhood educators* and international students who are not seeking VIT endorsed special educator qualifications but who wish to increase their understanding and skills in learning intervention.
This stream includes a minor project capstone.
*Early childhood educators can also choose to complete Stream A and undertake placement in a primary school or early childhood setting, however, they will not be recognised as special educators through VIT.
Specialisations
Disability
With a focus on inclusion and promoting positive behaviour and learning, this specialisation is ideal for building an understanding of the learning and programming needs of children and young people with disabilities enrolled in early childhood settings, mainstream and specalist schools.
Specific learning difficulties
Investigate the areas of learning difficulties, intervention and individual differences in literacy, numeracy and language learning. Improve your professional knowledge and understanding of the nature and causes of specific learning difficulties in children and explore how to implement teaching that optimises student learning.
Hearing impairment
Learn strategies for assessing, supporting and promoting communication, language, and literacy development in students with a hearing loss. Ideal for those interested in working as a Teacher of the Deaf in a mainstream setting or school for the deaf.
Hearing impairment students must demonstrate successful completion of Module 1 of Auslan Certificate 2 (or equivalent) before they can commence their first placement. Auslan courses are offered at a number of TAFE colleges (or equivalent) nationally.