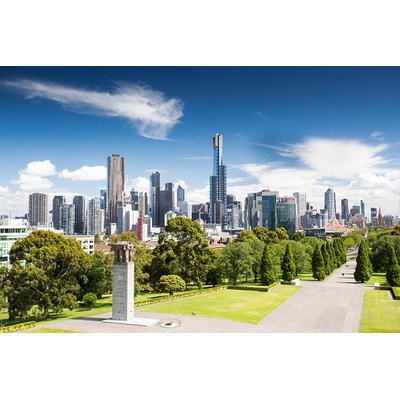 Nothing you have ever experienced will prepare you and your students for the awe inspiring views from the highest viewing platform in the southern hemisphere at Melbourne's iconic Eureka Tower. The Skydeck's education program "Education with Altitude" takes learning beyond the classroom and offers unique learning opportunities for students of all ages. There are a range of free excursion activities available online that cover a number of topic areas.
The experienced Skydeck educator is also on hand to facilitate your visit and work with you to provide an authentic curriculum based tour, which will meet the specific learning needs of your students. Skydeck Educator Alex Pakulski says "The Skydeck is such a great resource that you can apply it to all types of topic areas; from learning about Melbourne's cultural landmarks to psychology students learning about visual perception or business management students learning about marketing. Visiting the versatile space means that students can venture out of the classroom and apply their knowledge to the outside world."
In less than 40 seconds students will arrive at the 88th floor and be amazed by breathtaking 360 degree, floor-to-ceiling views encompassing all the city has to offer.
Teachers can then challenge their students to identify the sights of Melbourne as they utilise the soundscape, view finders and scrolling LED floor displays. On the open air terrace students will witness up close the drama as the world's only 'Edge Experience' slides out from the building and becomes transparent almost 300 metres above the ground.
Open daily from 10am until 10pm, students can enjoy an interactive learning experience be it day or night.
For more information or to make a booking for your class, please contact Eureka Skydeck's education co-ordinator.
7 Riverside Quay
Southbank
3006
Victoria
Australia