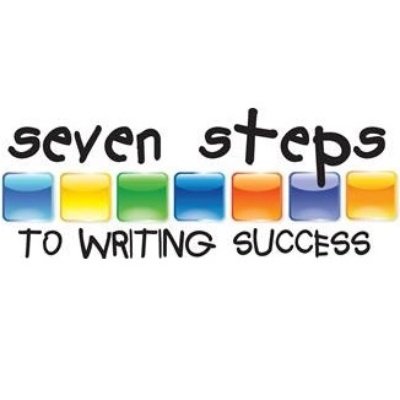 Date
November 13, 2017 - November 13, 2017
Learn it one day. Teach it the next.
Guaranteed to be practical, fun and engaging, you'll learn author techniques for teaching your students to become successful writers...who love writing!
After one fun and interactive day, head back to your classroom to inspire your students with over 30 turbo-charged Action Activities to start the Seven Steps the very next day.
Includes:
● All text types - Persuasive, Informative, Recount and Narrative
● Over 30 Action Activities – most take only 10-20 minutes a day
Part 1 (9.00am-11.00am)
● Step 2 Sizzling Starts – they will be all over the school in a week!
● Sizzling Starts in persuasive writing – NAPLAN rewards these very well indeed.
● Step 3 Tightening Tension - what do you see, hear, touch, taste, smell – and feel? Discover how brainstorming first makes writing so much richer in one lesson.
Part 2 (11.20am-1.20pm)
● Step 1 Planning - use movies, poems and even ads to see the patterns behind a narrative text.
● Brainstorm over 10 ideas in 3 mins - it's easy to come up with original ideas.
● Analyse a Persuasive plan, 3 body paragraphs and a Sizzling Start and Ending in just 15 mins.
● NAP Marking – A powerful analysis of the NAP marking grid (it certainly rewards creativity!)
● Step 4 Dynamic Dialogue - the four levels of conversation explained – and then tackle the hilarious 'Paper Fight'.
Part 3 (2.00pm-3.30pm)
● Step 5 Show Don't Tell - play the Evidence Game and create a 'Show' scene in minutes.
● Step 6 Ban the Boring.edit and radically improve writing – using Seven Steps terminology.
● Step 7 Endings - Plan, and then ban - the quick fix endings (e.g 'And then I woke up.')
● Fun and Fast Wrap - create a group persuasive on Brothers vs Sisters. Competition is fierce!
All Seven Steps sessions are fast moving, hands on and extremely practical.We explain each of the Steps in seven minutes or less. (Some we can do in four!)
Jade Waters
(03) 9521 8439
(+61) 3 9521 8437
Jetty Rd Sandringham Yacht Club
Sandringham
3191
Victoria
Australia
"Fantastic! So many amazing and easy to use ideas with simple application and minimal effort but maximum results! Seven Steps to Writing Success create a spark and love of writing." - Chantal, Teacher
"Thanks so much for helping motivate me to motivate my kids to be interested in the makeup of stories. I can't wait to start making story graphs using our own characters next week!" - Amanda, P-3 Teacher
"Two of our teachers attended your Seven Steps seminar last year. They used the program in the Grade 3 cohort. Our NAPLAN results in those two grades were outstanding." - Aspley
"Hands on, real teaching ideas, humorous, practical - brilliant. All teachers should do this seminar." - Jeanette
"A super session of awesome techniques to enhance the teaching of writing." - Rita