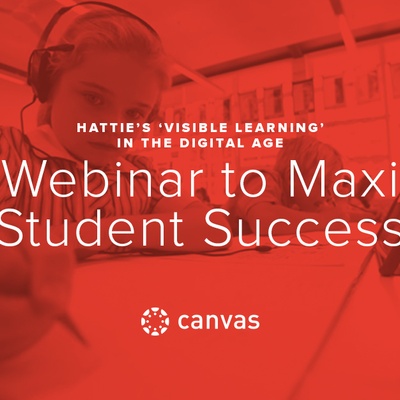 Date
October 31, 2017 - October 31, 2017
In this webinar, we'll present:
An overview of Hattie's findings
An explanation of the 'zone of desired effects'
Practical tips for using an LMS to implement Hattie-recommended learning activities in your classroom.*
Even if you can't attend the live webinar, register now and we'll send you a link to the on-demand version after the webinar airs.
*This webinar is based on our white paper, Evidence-Based Ways to Improve Student Achievement With Hattie & Canvas.