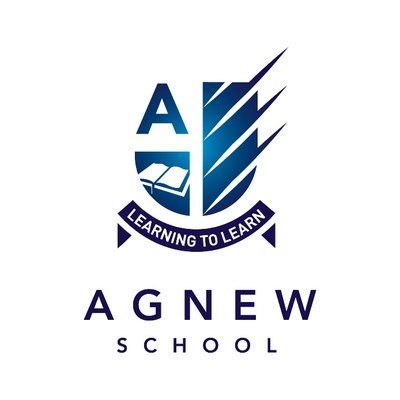 Location
Toowoomba, Queensland, Australia
Contact
Jessica Gregory
jessica.gregory@agnewschool.qld.edu.au
About this job
Rewarding career opportunity at a reputable private school

Global education group with more than 10,000 students across 175 Campuses globally

Innovative, visionary and dynamic approach to student learning
Agnew School is seeking to appoint an experienced and dedicated educator in the role of Secondary Teacher – The Arts at our Darling Downs campus, situated in Toowoomba. This role is Full Time, available for an immediate start and for a fixed term until December 2017 with the possibility for extension.
The Position
This role, reporting directly to the Head of Campus, has responsibility for delivering The Arts function, with a specialty in music, for both our upper primary and secondary years.
In this role you will be required to prepare all daily lessons and unit plans of work in accordance with syllabus requirements, plan collaboratively with subject teaching teams across our four campuses, evaluate and report on the progress of students and discuss individual performance and problems with students and their parents.
The Person
The ideal candidate will be a team player, have a genuine love of teaching, possess a "can do" attitude and ability to be flexible within a dynamic workplace environment. The ideal candidate will be comfortable in stepping away from traditional classroom teaching practices, to embrace modern teaching methods and technologies including video conferencing and online resources.
As the school has a strong faith based approach to life and learning, the successful applicant will also need to be able to respect and support this aspect of the lives of the students.
The successful candidate will have relevant teaching experience and will hold relevant qualifications and a current teacher registration certificate with the Queensland College of Teachers.
Why work at Agnew School?
About Agnew School
Agnew School is a registered and accredited Non-State School that operates 4 campuses (Brisbane, Nambour, Toowoomba and Maryborough) in Southeast Queensland for years 3-12, and is an affiliation of OneSchool Global.
OneSchool Global was established to provide a quality learning environment, including the upholding of Christian principles and beliefs as held by the Plymouth Brethren Christian Church community. OneSchool operates in 21 countries with more than 10,000 students in 175 Campuses globally. In Australia, it operates 33 campuses and 6 satellites throughout Australia, providing quality education services to 2,750 students.
OneSchool is renowned for its innovation, and offers a range of learning opportunities that vary by age and classroom size: from traditional classrooms, to video conferencing and online resources. This "blended learning" offers creative opportunities for teachers and students to work collaboratively on personalized learning programmes.
Guided by our "Learning to Learn Framework", we are committed to self-directed learning in which students set their own goals, whilst being actively supported by their teachers. Our innovative teaching practices are complemented by state-of-the-art specialist learning centres and student and teacher resources.
The Benefits
We place great importance on being an employer of choice, and value our teachers as being essential to the school's vision of providing a well-rounded holistic education that develops all students to their optimum potential. As such, we offer competitive remuneration, ongoing professional development and training, career progression opportunities and a safe, caring and supportive work environment.
Other benefits of working at Agnew School include excellent student discipline, proven academic performance, small class sizes and work life balance.
Are you interested?
This role presents an exciting and rewarding opportunity to join a successful global organization with a truly exciting future. If you are looking for an opportunity to achieve your full potential working within a supportive environment of quality educators, please click "Apply Now".
Any general enquiries can be directed to Jessica Gregory, HR Advisor via email jessica.gregory@agnewschool.qld.edu.au