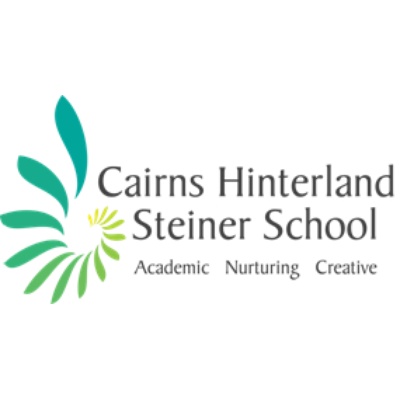 Location
Kuranda, Queensland, Australia
Contact
(07) 4093 8809
business@chss.qld.edu.au
About this job
Title: Specialist Teacher – Maths and Science
Section: High School (8 - 10)
Terms of Employment: Part time contract for one term with the potential for this to become a permanent role
Position Description
In a Steiner High School, the Specialist Teacher takes academic responsibility for, and care of, high school classes in Class Eight, Nine and Ten. The teacher must create an inclusive, supportive and creative environment for all the children in the class, including children with additional educational needs. In some situations it may be necessary to work with an assistant in the classroom and liaise with outside professionals.
Specific responsibilities:
It is expected that the Specialist Teacher will:
prepare and present Main Lessons and other Maths and Science lesson plans, as needed. This necessitates a good knowledge of the Steiner Curriculum.

liaise with Class Guardians concerning their programme and the students' progress.

assess and record students' progress, both socially and academically, including marking books and writing reports.

arrange individual learning programmes and assessment for students with additional needs, in co-operation with the Learning Support Faculty.

assist with preparation for Festivals and Open Day.

be available for relief teaching in an emergency.

liaise/ communicate with parents in a healthy parent/ school partnership.

assist in the healthy development of effective relationships: - student to student, student to teachers, teachers to parents.

organize, supervise and run excursions, where necessary.

be prepared to attend parent/ teacher nights as required.

maintain order of the classroom and take care of the physical and aesthetic environment.

demonstrate an ability to work effectively and co-operatively in a team environment.

demonstrate an ability to work effectively with an aide.

through the College of Teachers and School Faculties, become an active participant in planning, implementing and evaluating school decision-making relating to curriculum and student welfare.

attend and participate in all Professional Development opportunities provided by the school and any meetings deemed relevant by the School Executive. This is on a pro-rata basis for part-time positions.

participate in teacher mentor, self-appraisal and evaluation processes.

perform any other tasks as deemed appropriate by the School Executive.
Anyone interested in this role, now or in the future, is encouraged to contact us on 07 4093 8809 or via business@chss.qld.edu.au