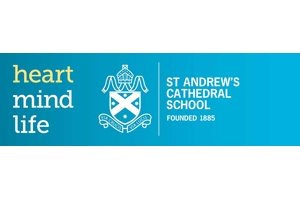 Closing date
September 22, 2017
Location
Sydney, New South Wales, Australia
About this job
St Andrew's is Sydney's quintessential city school. An independent Anglican school that is fully coeducational from K-12 with an inclusive admission policy, we have an innovative and globally focused approach to learning. St Andrew's makes full use of its dynamic city surrounds and offers a strong pastoral care programme. We seek to develop an authentic and open approach to Christian learning, which assists students to think critically and to develop hearts that love, minds that grow and lives that give.
We are seeking to fill the following positions in our Secondary School (Years 7 -12):
FULL TIME PERMANENT:
Design / TAS / Technology Teacher (Years 7-12): Expertise in Timber, Engineering, Design will be highly regarded
Computing / TAS / Technology Teacher (Years 7-12): Expertise in Control Systems, Information and Software Technology, Software Design and Development, Computer Science IB is desirable
For these positions, previous experience teaching International Baccalaureate Middle Years Programme (MYP) and Diploma Programme (DP) is highly desirable.
Closing date for all positions: Friday September 22, 2017
Applications will only be considered if they include all the required details and are lodged at - http://www.sacs.nsw.edu.au/contentpages/Current-Employment-Opportunities
Interviews will commence as applications are received.
These positions require the successful applicants to have a new Working with Children Check clearance in accordance with the Child Protection (Working with Children) Act 2012, prior to employment at the School.Please see www.newcheck.kids.nsw.gov.au for further information.
It is an offence under the NSW Child Protection (Prohibited Employment) Act 1998 for a person convicted of a serious sex offence to apply for this position.