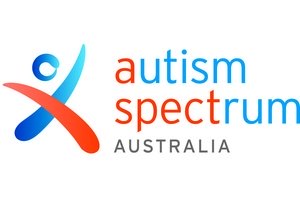 Location
South Peakhurst, NSW
Contact
Joanne Tisdell
0417 550 519
About this job
​​
Help our students be the best they can be
Australia's largest national provider of autism-specific educational services
2 x full time roles (incl. 1 x Maternity Leave Replacement)
Maximum term contracts - end April to December 2018
Approx. $71-$105k p.a. FTE (depending on qualifications & experience) + applicable allowances & superannuation (pro for contract term)
Excellent tax effective PBI salary packaging benefits
Recognised teaching qualifications are essential
Located at Aspect South East Sydney School at South Peakhurst, NSW or at one of the satellite classes in the region
Aspect's School Network: Autism Spectrum Australia (Aspect) has grown to become Australia's largest national educational program for children on the autism spectrum, with 9 independent schools operating from 50 locations in NSW and South Australia catering to over 1,000 students, with more than 90 classes in specialised and mainstream settings. Aspect is looking for passionate, enthusiastic and flexible teachers to work as members of person-centered multi-disciplinary teams.
What you will do: Implement our evidence-informed autism-specific approach - the Aspect Comprehensive Approach [ACA]. Teach your students the skills to be the very best they can be. Allow them to positively engage with their communities.
Recognize that to help a student progress requires a team approach to develop and implement Individual Plans. You will be part of a special team of student, family, teacher's aide and other professionals such as School Psychologists, Speech Pathologists and Occupational Therapists.
Small class sizes with a Teacher's Aide for each class. Tailor the learning environments to the special needs of students on the autism spectrum.
About the School: Placement for over 170 students with autism from 4 -17 years of age across the South East Sydney region. Operates from Peakhurst with 8 satellite classes based in both the DEC & Catholic Schools throughout the South East Sydney region of Sydney.
What we are looking for:
Recognised University or Tertiary teaching qualifications (as determined by NSW Education Standards Authority)
Registration with NSW Education Standards Authority
Special Education qualification/s are preferred
Experience working with students on the autism spectrum or other intellectual disability
NSW Working With Children Check clearance for paid employment
Depending on the school's location/requirements it may be essential to have a current driver's licence
What we offer: As a Public Benevolent Institution (PBI), Aspect employees receive tax-effective salary packaging opportunities including $15,899 each year tax free. This means you can increase the value of your take-home pay. Click here for a summary of some of the benefits you can access when working at Aspect.
Click here to view the Position Profile.
To apply: Please include your resume & complete the candidate questionnaire as part of Aspect's online recruitment process. Cover letter is optional.
Please submit your application as soon as possible.
Enquiries should be directed to: Joanne Tisdell, Principal on 0417 550 519.
More information about Aspect: www.autismspectrum.org.au