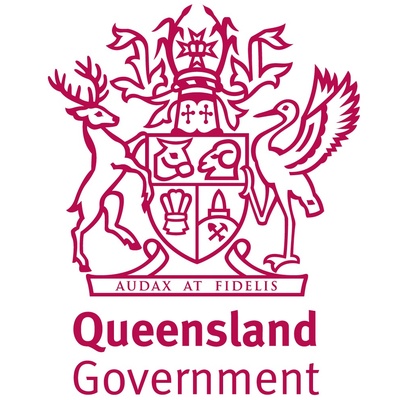 Job Reference
QLD/NQR271337/18
Closing date
March 27, 2018
Type
Full-Time / Part-Time
About this job
Mornington Island State School PP-10 is a part of the Mornington Island community. We believe that working together is the key to the education needs of our students and indeed the community's future. Our students understand that it's not enough to just attend school - learning
We provide options for our students to further their education and training on the island or to prepare them to study and train elsewhere. We support our students in having the courage to make good choices to face the challenges now and in the future.
You will have responsibility for leading the following activities and undertaking the following key tasks:
Demonstrate considerable autonomy, ensuring business service outcomes are achieved; leading diverse teams; and playing a proactive role in modelling service delivery and expectations within a dynamic school environment.
Provide support and leadership in the provision of a range of executive and administrative support services (e.g. manage multiple tasks and diverse/multidisciplinary work groups with conflicting priorities and timeframes; interpret departmental policies and oversee training and professional development for school support staff), and recommend and implement changes to improve the efficiency and effectiveness of those processes and work practices.
Lead and manage human resources for school support staff (through the identification of emerging talent, promotion of excellent performance outcomes and mentoring individuals to achieve their professional potential); undertake workforce planning; and oversee a breadth of activities (e.g. recruitment, induction, training, vacancy processing, skill gap analysis, performance management, rehabilitation processes). Work with the Principal in leading change within the school support staff, ensuring human resource practices conform to current standards and awards/conditions, and individuals thrive in a transforming work environment.
Contribute to financial planning processes including developing, planning, monitoring and reviewing the annual school budget, regularly reporting to the school management team and ensuring that financial activities comply with legislation and policy. Conduct analysis and provide information and advice to the Principal regarding the school's financial situation.
Provide facilities management advice and project management (e.g. evaluate new work and renovation projects in collaboration with the Principal; negotiate with external contractors; make recommendations and decisions in collaboration with the Principal; manage and review the Minor Works, grounds maintenance, and grounds improvement budgets). Consider alternative pathways for more effective and sustainable resource utilisation.
Build networks with other Business Managers, staff and community representatives to ensure the provision of corporate services meets best practice, and act as a role model for talent within the network.
To apply please provide the following information:
a brief resume including contact details for 2 referees (one of whom should be your current supervisor)
a maximum 2 page written response outlining your suitability for the role referring to the key capabilities under "How you will be assessed".
Applications remain current for 12 months from the closing date and may be considered for appointment to identical or similar vacancies within the Department.
Applications from recruitment agencies will not be accepted.
Application Downloads