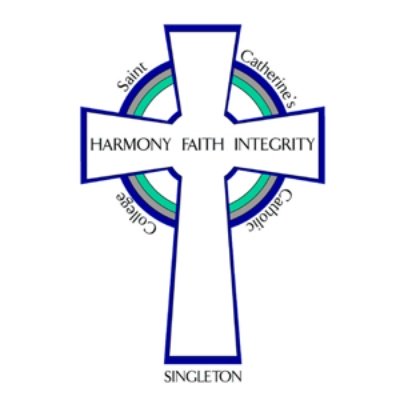 Location
New South Wales, Australia 2330
About this job
Description:
Classroom teaching and duties as directed by the School Principal. St Catherine's Catholic College is a Catholic co-educational Kindergarten to Year 12 College located in the beautiful Hunter Valley approximately 73 kilometres from the city of Newcastle. St Catherine's has close links with our Mercy heritage and is an integral part of the local Parish community and enjoys a strong relationship with the Parish Priest and wider parish community. With the new Hunter Expressway it is only a 40 min trip from Wallsend to Singleton.
Position Requirements:
• a relevant understanding of the philosophy of Catholic Education
• willingness to fulfill the requirements of the Diocesan Faith Education Accreditation Policy
• ability to teach in the relevant curriculum area/s.
• high level knowledge of the relevant key learning area/s and a proven capacity to improve student learning.
• high quality classroom teaching skills which enable students with a diverse range of needs to achieve their full potential.
• exemplary values and attitudes appropriate to professional practice and the intellectual, physical and social development of students.
• ability to successfully implement and evaluate curriculum initiatives in accordance with curriculum and standards framework.
• demonstrated capacity to reflect critically upon professional practice and commitment to ongoing professional learning.
• commitment and capacity to actively contribute to a broad range of school activities as a member of the school team.
• high level of communication and interpersonal skills when relating to students, parents and other teachers.
Essential Criteria:
• Applicants will need to comply with the Accreditation to Work Teach and Lead (formerly FEA ) and will need to work towards Accreditation at Category E – Accreditation for Senior Leadership.
• Current NESA and Working With Children number must be recorded on application.
• Be appropriately qualified as a four year trained secondary teacher.
• Evidence of completion of Anaphylaxis training certificate must be supplied. (https://etraining.allergy.org.au/login/index.php) Note: To start or return to working as a teacher in a NSW school, you must be accredited by NESA.
Conditions of Employment:
Salary is in accordance with New South Wales & Australian Capital Territory Catholic Systemic Schools Enterprise Agreement 2015.
Instructions:
Forward your Curriculum Vitae together with a covering letter addressing selection criteria via email (preferred) as one pdf to the contact person.
Additional Info:
The covering letter attached to your curriculum vitae (full personal and contact details of referees) should address the criteria as outlined above. The preferred applicant will be required to complete the registration process for the Diocese. Applications will be received at the school up to 3.00pm on the closing date.