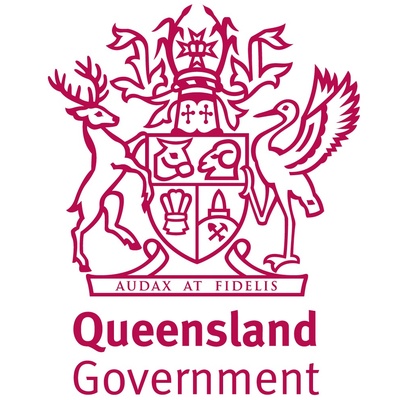 Job Reference
QLD/SER276422/18
Closing date
May 30, 2018
Location
Logan - Beaudesert
Type
Full-Time / Part-Time
About this job
Our beautiful coeducational school is situated on 56 hectares of prime river front land. It is a vibrant, centrally located high school in Logan City, with an enrolment of approximately 650 students in years 7 to 12, from a variety of cultural backgrounds.
As the Schools Officer (Grounds) you will have the responsibility for leading the following activities and undertaking the following tasks, including but not limited to:
Undertake grounds improvement and enhancement duties
Work in conjunction with the current Schools Officers in facilities
Drive the school bus (MR licence required) for school excursions, as needed
Work flexible hours to meet the needs of the school
Other duties, consistent with the duties and responsibilities of the position as directed by the Business Manager or Executive Leadership Team.
The ideal applicant will be someone who:
Demonstrates a skillset that enables the role to undertake required procedures without intensive supervision
Demonstrates interpersonal and communication skills, including the ability to work positively with all members of the school community, both individually and as a member of a team
Demonstrates knowledge or ability to rapidly acquire knowledge of Departmental administrative policies, practices and procedures used in schools
Has proven experience in delivering exceptional customer service
Is currently holding an unblemished, valid MR (medium ridge) licence, as well as providing evidence of a current traffic history record.
Has proven experience in driving passenger vehicles covered by an MR licence and is able to provide a minimum of two references of past contractors/employers
Demonstrates that there is no reason why they would not be able to be listed on the schools motor vehicle insurance policy
This is a OO2 progressional position as per the Role Description. The successful applicant will be appointed to the OO2 classification with eligibility for progression to the OO3 level (as per QLD Public Service Award 2015) once specific criteria have been met. Salary rate shown is reflective of OO2 to OO3 classification range.
How you will be assessed (Criteria to be addressed):
You are considering applying for the temporary position of Schools Officer (Grounds) at Loganlea State High School. Why do you want to work here?
You could be joining a team of people employed to ensure the work environment of the school is safe and looking fantastic for the students, parents and staff. What skills do you bring to the team?
One of your roles may be to operate the school bus and one of the requirements is to hold a valid MR licence. Detail your experience in operating a medium rigid licence vehicle and how that relates to working alongside students and teachers in a large high school.
Everyone has a part to play in ensuring the school is a safe place. What Workplace Health and Safety standards do you consider relevant in your role?
What would it take to make this the best place for you to work?
To apply please provide the following information:
a brief resume including contact details for 2 referees (one of whom should be your current supervisor)
a maximum 2 page written response outlining your suitability for the role referring to the key capabilities 1-5 in the above "How you will be assessed (Criteria to be addressed)".
Applications remain current for 12 months from the closing date and may be considered for appointment to identical or similar vacancies within the Department.
Applications from recruitment agencies will not be accepted.
Employees affected by workplace change will be considered on merit.
considered on merit.
Application Downloads