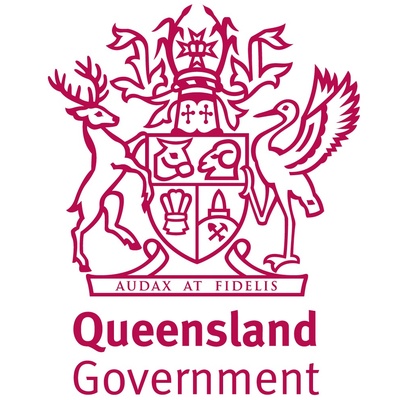 Job Reference
QLD/CO276635/18
Closing date
May 30, 2018
Location
Brisbane Inner City
Type
Full-Time / Part-Time
About this job
As the Director you will you will:
Lead the organisational change discipline including the coordination of organisational change management planning and implementation of strategic business transformation projects and initiatives.
Develop and implement plans, policies and strategies to ensure the efficient and effective management and delivery of ICT platforms and associated services to the department.
The Director reports to the Executive Director, Digital Transformation, Information and Technologies Branch, Corporate Services Division.
As the Director you will have responsibility for the following:
Provide the strategic leadership necessary to create a shared understanding and commitment to achieve organisational goals and objectives and encourage a culture of customer service. (SFIA, Level 6 - ITMG)
Provide high level quality advice to senior management, influencing the effectiveness of the department's business processes and ensuring the efficient and effective management and delivery of the ICT platform and associated services for the department. (SFIA, Level 6 - ITMG)
Establish and promote the overall vision and direction for ICT within the department, working with stakeholders and suppliers and identifying industry developments that create strategic opportunities for the department. (SFIA, Level 7 - RLMT)
Lead and manage the delivery of the unit's program of work by monitoring, evaluating and reporting on outputs, service delivery and performance. (SFIA, Level 6 - SLMO)
Initiate and maintain relationships and form partnerships with key internal and external stakeholders to facilitate improved business outcomes, with a focus on collaboration and the achievement of ICT objectives for the department and whole of government. (SFIA, Level 7 - RLMT)
Assess the effectiveness of customer service delivery channels, developing and implementing business improvement initiatives to ensure ongoing best practice standards are maintained. (SFIA, Level 7 - BPRE)
Monitor and report on the performance of the ICT Platform through analysis and interpretation of customer satisfaction and operational data relating to achievement of performance targets, customer service standards and cost effective and efficient ICT support services.(SFIA, Level 6 - BSMO)
Provide high level strategic advice to the Assistant Director General, Information Technology Branch, and other key stakeholders on integrated service delivery issues. (SFIA, Level 6 - BUAM)
Develop the capacity of others through effective mentoring, coaching and professional development.(SFIA, Level 6 - ETMG)
Ensure that the unit business plans are aligned with branch, department and whole of Government policies and strategies and provide input into ICT strategic and operational plans and the department's strategy for corporate governance. (SFIA, Level 6 - GOVN)
To apply please provide the following information:
a brief resume including contact details for 2 referees (one of whom should be your current supervisor)
a maximum 2 page written response outlining your suitability for the role referring to the key capabilities under "How you will be assessed".
Applications remain current for 12 months from the closing date and may be considered for appointment to identical or similar vacancies within the Department.
Applications from recruitment agencies will not be accepted.
Employees affected by workplace change will be considered on merit.
Application Downloads