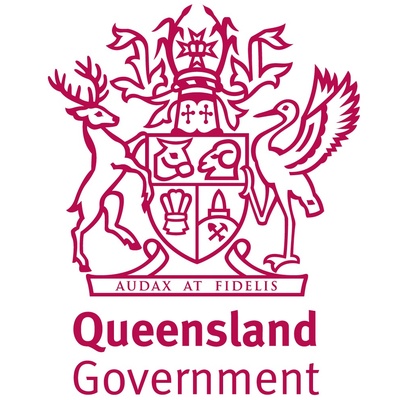 Job Reference
QLD/SER277922/18
Closing date
June 27, 2018
Type
Full-Time / Part-Time
About this job
Victoria Point State School is a warm friendly school where strive to offerevery student the very best possible education in order to prepare them for high school and beyond.
The staff and members of the school community believe in accommodating each and every child and their unique learning requirements. A very talented and totally committed staff work toward ensuring a safe and supportive environment is created where each child is encouraged to reach their potential.

Victoria Point State School is a school that provides a quality education in Prep to Year 6. Our school, with an enrolment of approximately500 students, serves the local coastal and island communities. In Prep to year 6, we develop strong foundations through the Australian Curriculum and our literacy and numeracy programs with a strong focus on wellbeing and engagement.
As Head of Special Education at Victoria Point State School you will focus on educational leadership and develop the quality of teaching and learning and foster positive relationshipsbetween students, teachers, our community and other stakeholders.
For further information about the school, please CLICK HERE to visit the school's website.
About the Role
As a school leader you play a vital role in shaping the way we deliver education services to ensure students have the skills, knowledge and creativity to succeed in the global economy. Your application should specifically address each selection criterion listed below.
Within the context of the role described above, the ideal applicant will be someone who has:
Demonstrated teaching competence and capacity to provide curriculum leadership in the area of special education leading to the achievement of quality learning outcomes for all students.
Demonstrated strong interpersonal skills and the capacity to develop and sustain productive relationships within and beyond the school community.
Capacity to use analytical skills to contribute to educational outcomes at the school level.
Capacity to manage effectively human, financial and physical resources to deliver high quality organisational outcomes.
Demonstrated support for and the capacity to develop and maintain an organisational culture based on ethical professional and personal behaviours and corporate values. (Do not write to Point 5 in your written application. Point 5 will be addressed through referee checks and elaborated on at interview)
Your Application must include:
Please ensure that you apply online by using the 'Apply Online' button below.
A current resume (maximum 3 pages) with contact details for 2 referees (one of whom is your current or most recent supervisor)
A maximum two page written response outlining your suitability for the role under 'How You Will Be Assessed' in the attached role description.
Current full registration, or current provisional registration with eligibility for full registration, as a teacher in Queensland. Information on registration requirements is available HERE.