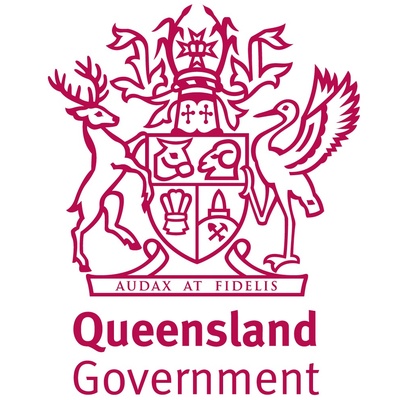 Job Reference
QLD/DSR279389/18
Closing date
June 28, 2018
Location
Toowoomba region
Type
Full-Time / Part-Time
About this job

Centenary Heights State High School is a Band 11 Secondary School located in the Toowoomba District and serves principally the urban community of South-East Toowoomba.
The school was opened in 1968 and is one of several state and private high schools which service Toowoomba and the surrounding districts. The school occupies a site of approximately 16 hectares in a residential area adjacent to the Southtown Shopping Centre.
Enrolments are in the area of 1600 students across years 7 - 12. Our school is subject to an Enrolment Management Plan. Approximately 43% of students come from our traditional state primary partner schools, while 32% come from other schools in and near Toowoomba and 25% from overseas, interstate or intrastate.
You will have responsibility for but not limited to leading the following activities and undertaking the following key tasks:
Liaise with organisations, industries and other schools for the purpose of acquiring/sharing equipment.
Liaise with science teaching staff on their needs for practical work, advising on the technical components of the curriculum and maintain a system recording allocation and usage of materials and equipment, setting a priority system where necessary.
Assist science teaching staff and senior laboratory staff with demonstrations, instruction of students on use/care of equipment during science experiments and field trips and the application of safety measures.
Maintain a safe chemical/laboratory waste storage/handling/preparation/disposal system in accordance with departmental guidelines, including labelling, secure storage, control of equipment and apparatus and Standard Operating Procedures (SOPs).
Prepare, distribute and set up samples/demonstrations, class sets of equipment and associated scientific materials for practical classroom use.
Prepare chemical solutions of known concentration from bulk supplies including concentrated acids, stains and media for general classroom use and manufacture simple glassware/general equipment for laboratory use.
Maintain scientific teaching resources, classrooms, storerooms, preparation rooms and laboratories in a clean, safe, orderly and secure manner.
Collect off campus scientific materials, science resources and field samples and collect and care for flora and fauna within the science department, in accordance with current handling and prevention of cruelty regulations.
Develop maintenance procedures, carry out simple maintenance of science equipment and materials, report damages to equipment and arrange repairs.
This is a OO2 progressional position as per the Role Description. The successful applicant will be appointed to the OO2 classification with eligibility for progression to the OO3 level (as per QLD Public Service Award 2015) once specific criteria have been met. Salary rate shown is reflective of OO2 to OO3 classification range.
To apply please provide the following information:
a brief resume including contact details for 2 referees (one of whom should be your current supervisor)
a written response outlining your suitability for the role referring to the key capabilities under "How you will be assessed" (no more than half page per key capability).
Applications remain current for 12 months from the closing date and may be considered for appointment to identical or similar vacancies within the Department.
Applications from recruitment agencies will not be accepted.
Application Downloads