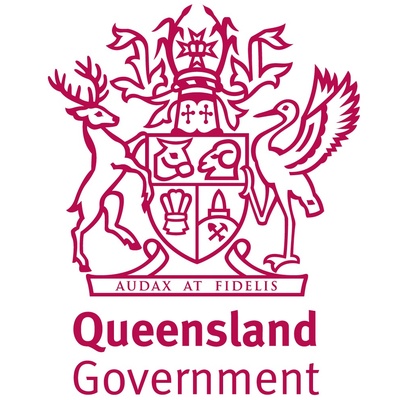 Job Reference
QLD/SER279528/18E
Closing date
June 21, 2018
Location
Logan - Beaudesert
Type
Full-Time / Part-Time
About this job
This temporary vacancy is open to Expressions of Interest and accordingly any appointment (and extension to this appointment) will not extend beyond 12 months.
Applicants need to be a current Queensland Government employee to be eligible to apply.
Applications from recruitment agencies will not be accepted.
Employees affected by workplace change will be considered on merit.
Our proud history - Marsden State High School has been operating since 1987 and has a long and proud tradition of providing excellent quality public education. Since opening in 1987, the school has grown to over 1800 students. While the school is one of the largest in Queensland, it has a strong sense of community and is able to offer individual attention and diverse opportunities for participation.
An opportunity exists for a suitably experienced Youth Worker to be part of the Junior Schooling team at Marsden SHS. This is a temporary position of 5 hours per day / 5 days week commencing 16/07/18 until 14/12/18, with possibility of extension.
As the Youth Worker you will:
Be part of the professional team working with the school and the community and liaise with students, teachers, parents, guidance officers, special needs teacher, administrative officers, officers of welfare agencies and other government departments.
Monitor the attendance policy as a means of increasing awareness of students experiencing problems and to allow for intervention before such problems get out of hand.
Forge links between the school and families of students who show persistent absence from schooling to encourage students' continuous attendance at school and to assist students to determine future educational requirements.
Identify and provide appropriate assistance to students experiencing difficulties at school and/or at home.
Maintain spreadsheets, data bases and accurate record keeping.
Contribute to a positive, caring and supportive school image in the community.
Advising students at risk (at home or in the school environment).
Home visits with student/s and their families to advise and provide strategies for a more positive educational experience.
Developing and implementing programs dealing with social skills/assertiveness/self-esteem/etc.
Coordinating strategies and procedures to counter cause/s of avoidance of school situation.
Liaising between school community members such as student, fellow students, teachers, administration, parents and Guidance Officer in understanding strategies to regain more positive educational outcomes for the individual.
To apply please provide the following information:
a brief resume including contact details for 2 referees (one of whom should be your current supervisor)
a maximum 2 page written response outlining your suitability for the role referring to the key capabilities under "How you will be assessed".
Applications remain current for 12 months from the closing date and may be considered for appointment to identical or similar vacancies within the Department.
Applications from recruitment agencies will not be accepted.
Employees affected by workplace change will be considered on merit.