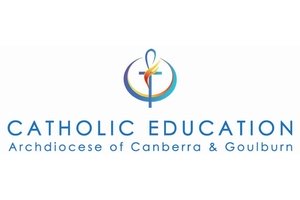 Closing date
July 27, 2018
Location
Australian Capital Territory: Conder - St Clare of Assisi Primary
About this job
Classroom Teacher, Full-time Opportunity

This is a fixed term contract position commencing 3 September 2018 to 21 December 2018.
The school achieves its vision by ensuring each student is welcome, safe, nurtured and encouraged to do their personal best and is recognised as a valuable member of the school community. We are blessed with a committed and generous staff, working with supportive and active parents and students who take pride in their school. The strong sense of school spirit and ethos combined with the modern and contemporary facilities make St Clare of Assisi a school of choice for many students in the Tuggeranong's Lanyon Valley.
We are seeking a qualified teacher to contribute to our school as a Year 1 Classroom Teacher. The successful applicant will have excellent interpersonal and communication skills along with an understanding and knowledge of the Australian curriculum. You will also be able to demonstrate a commitment to the aims and ethos of the Catholic Education.
This position involves working with children. The appointment of successful applicants will be subject to satisfactory employment screening for child related employment in accordance with CE policy.

Applicants are required to address the selection criteria, either through a statement of suitability or individually, to a maximum of 3 pages plus submit a current resume including 3 professional referees.

Visit our school website here.
Further enquiries can be directed to Matt Egan-Richards, Principal on 02 6294 1860 via email matthew.egan-richards@cg.catholic.edu.au
To apply: All applicants will be required to go through the e-recruitment system by clicking the apply now button. This will take you through the application process.
Recruitment or application questions: please contact the Recruitment team on 02 6180 8000 or email recruitment@cg.catholic.edu.au
Closing Date: 3.00pm, Friday, 27 July 2018
Application Downloads