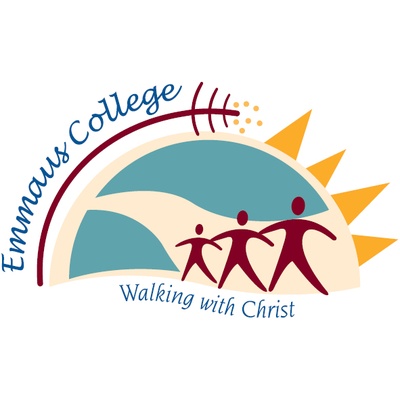 Job Reference
03797_14/09/18
Closing date
October 8, 2018
Location
48 East St, Jimboomba Queensland, Australia 4280
Status
Permanent / Contract
About this job
The successful applicant will:
• have a commitment to and understanding of the ethos and traditions of Christian Education;
• hold current registration with the Queensland College of Teachers; and
• be eligible to work in Australia for the duration of the appointment.


We are seeking enthusiastic and dedicated Years 7-12 teachers for full-time (continuing & fixed term) teaching positions in the combination of - English, Maths, Science, Religious Education, Social Science, HPE, Music . These positions are to commence January 2019. The successful applicants will have an ability to form excellent professional relationships with staff, students and parents. As an innovative and creative educator, they hold an integral role in realising the vision of Emmaus College. Applications close 9:00am MONDAY 8 OCTOBER 2018.



Emmaus College is a Prep to Year 12 co-educational ecumenical College which fosters Christian unity through its active partnership with the local Anglican, Catholic, Lutheran and Uniting churches. In 2019 the College will have a P-12 enrolment over 1405 students.
Emmaus is located on 21 hectares in a quiet bushland setting at 48 East Street, Jimboomba. It has been built to cater for the educational and faith needs of the Jimboomba, Beaudesert and surrounding communities. 'Excellence in learning within a contemporary Christian community' is the vision that shapes the Emmaus learning community.

Visit our school website here
This position involves working with children. The appointment of successful applicants will be subject to satisfactory employment screening for child related employment in accordance with the law.
Contact Person: Kevin Schwede, Principal
Contact Telephone Number: 07 5547 9937
Contact Email: psjimboomba@bne.catholic.edu.au


Estimated Start Date

Commencing January 2019

Employment Tenure

Full Time + Fixed Term and Continuing positions available

Tenure Duration (if "Fixed Term")

Fixed term positions - 29 January 2019 to 6 December 2019

Learning / Teaching /Specialist Areas if this advertisement is for Multiple Vacancies

,

If Part Time, hours and/or days required

Employment Conditions

Diocesan Catholic Education Employing Authorities in Queensland Single Interest Agreement 2012-2015

Please ensure you use your own email address when applying. If you do not have an email address you can set up a free email account with providers such as Yahoo (www.yahoo.com.au) or Hotmail (www.hotmail.com), etc.