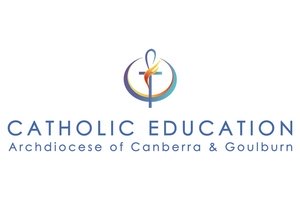 Closing date
September 24, 2019
Location
Primary (ACT North): St Matthew's Primary (Page)
About this job
At St Matthew's we strive to build a vibrant and welcoming community, where our learning is engaging, individual achievements are celebrated and where the children are at the heart of what is most important. It is our aim to create a sense of belonging, which will, in turn, nurture each child's growth and help create a healthy self-esteem, factors so necessary for effective learning.
A rewarding opportunity exists for a temporary School Administration Officer at St Matthew's Primary, Page. to be successful in this role, you will handle reception duties, performing data entry and general computer operation. You will also prepare orders for equipment and stationary, as well as distribute information for the school, parents and students.
Applications are invited from interested candidates able to demonstrate a commitment to the aims of Catholic Education.
Please note that this is a temporary part time position (0.52 FTE), commencing 14 October 2019 to 19 December 2019.

This position involves working with children. The appointment of successful applicants will be subject to satisfactory employment screening for child related employment in accordance with CEO policy.

Applicants are required to address the selection criteria, either through a statement of suitability or individually, to a maximum of 3 pages plus submit a current resume.

Visit our school website here.
Further enquiries can be directed to Graham Pollard, Principal on 02 6254 2653 or via email Graham.Pollard@cg.catholic.edu.au
To apply: All applicants will be required to go through the e-recruitment system by clicking the apply now button. This will take you through the application process.
Recruitment or application questions: Please contact the Recruitment team on 02 6180 8010 or email recruitment@cg.catholic.edu.au
Closing Date: 11.55pm, Tuesday 24 September 2019
Application Downloads