Meet Australia's oldest PhD graduate
---
Ninety-four-year-old David Bottomley just became Australia's oldest PhD graduate, but the education academic says that he still has a lot to learn.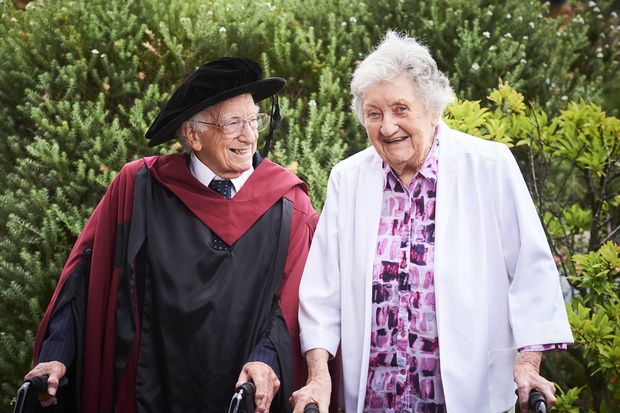 David Bottomley with Anne, his wife of 68 years. PHOTO: Jaimi Joy
Bottomley's thesis looked at five well known science educators from the 19th century.
"[They] were in the history of ...