Fact Sheet - Dolphins in Captivity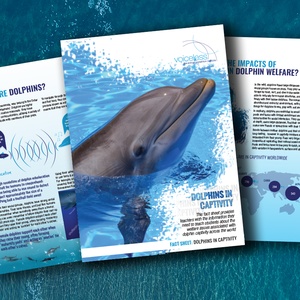 Resource Description
A comprehensive analysis of dolphins and issues relating to captivity to encourage critical thinking in the classroom. Some of the questions covered include:
What are dolphins?
Are captive dolphins bred in captivity or captured from the wild?
What are the impacts of captivity on dolphin welfare?
Can dolphin captivity be justified?
What is the future of dolphin captivity?
www.voiceless.org.au