Infographic - Chicken Meat: Where Does It Come From?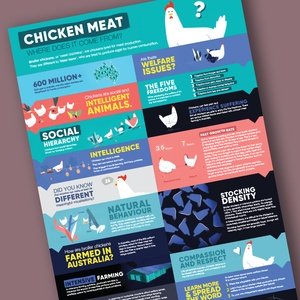 Resource Description
This colourful and informative infographic can be printed and distributed as a handout, or displayed as a classroom poster. It outlines how broiler chickens are reared for their meat in Australia, and explores some of the welfare issues associated with meat chicken production.
www.voiceless.org.au