Food Safety Scenario Discussion Cards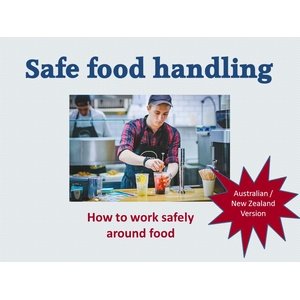 Resource Description
Food safety and safe food handling is essential for anyone who is working with food. Teaching food safety in a way which keeps students engaged and motivated, can be a challenge, however! Activities which encourage students to use, apply and critically evaluate frood safety actions and responses is useful in helping them take their learning beyond simply rote memorisation of facts and key messages.
The resource includes 40 scenario cards for discussion and problem solving in pairs and small groups as part of classes in:
Food Studies
Health and Human Development
Food Handling Level 1
The cards can be used for individual practice, as a group discussion activity or as a preliminary assessment task prior to completing the Level 1 Food Safety assessment.
There are scenario cards related to food handling and storage, temperature control and safe preparation and use of foods in a home or workplace kitchen.