As with any new technology, there's been a lot of experimentation by innovative teachers – many of whom we've been lucky enough to talk to.
We've collected some of our favourite drone projects here, hopefully you find them as inspiring as we did!
5. Getting Indigenous girls switched on to drones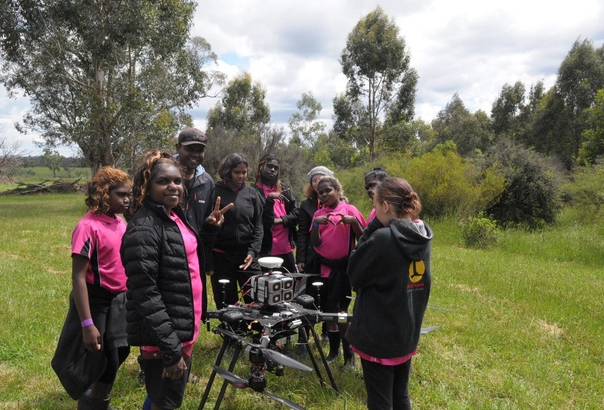 Working in partnership with The University of Melbourne, Worawa Aboriginal College held a lesson entitled "In the future Indigenous rangers will fly drones".
Lesson designer Lawrence Molloy told EducationHQ that many students aspire to be Indigenous rangers and that drone use will one day be an important part of the job.
Students flew their drones around the local bushland, using thermal cameras to detect kangaroos and koalas.
"What will happen with the rangers in the future, they can fly and say 'OK, this is where the koalas are,' and then they can go out to those specific trees and physically inspect that koala," Molloy said.
4. Drones taking agricultural education to new heights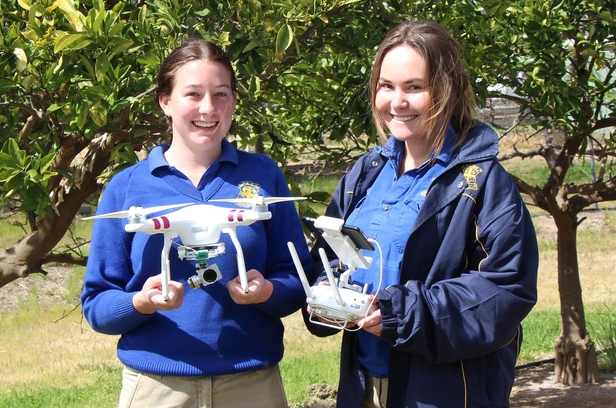 At Yanco Agricultural High School, students used drones to survey paddocks from the sky and generate maps.
With the help of mapping platform DroneDeploy, students created elevation maps and tracked cattle movement and behaviour patterns.
"We can even look at … how a paddock has responded with the application of chemicals and whether plants are healthy on one side of the paddock, compared to the other, when they've changed tanks over or something like that," explained agriculture teacher Stuart McVittie.
McVittie hoped that students could bring the skills they learned at school home and apply them on their parents' farms.
3. Wallace-Massone on mission to get girls into STEM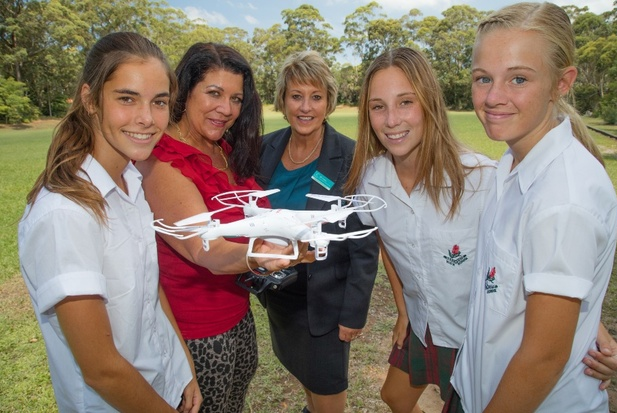 Drones have been an invaluable tool in Heathcote High School teacher Kerry Wallace-Massone's campaign to get girls involved in STEM.
After a study tour took her to a series of US schools, Wallace-Massone realised the potential power of drones as a teaching tool.
"What I got most out of the study tour was girls using UAV's or drones," she said.
"Girls like to do things collaboratively, whereas if you give a boy a drone, he wants to be the master of the drone and fly it the highest and the fastest and so on."
2. Myrrhee's high-flying social enterprise stars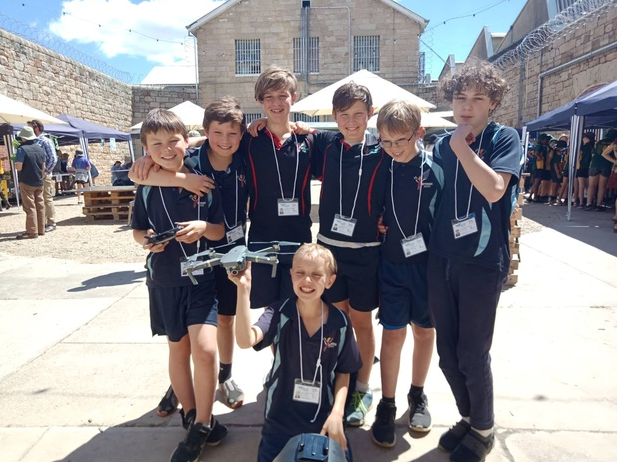 Myrrhee Primary School may be small, but the students have big ideas.
As part of the school's social enterprise program, students came up with the idea of using drones to start an aerial photography business.
The entrepreneurial youngsters advertised their services in the area, then headed out to local farms and wineries to take and sell photos.
"Once you get the hang of [piloting the drone] it's not that hard, but when you look at it you think it's going to be much more difficult than it actually is," said Year 7 student and drone project CEO Isabella.
"After you do your drone test and you know how to use everything well, it's not that hard to do, and you get the hang of it pretty easy."
1. Drone course empowers students with lofty dreams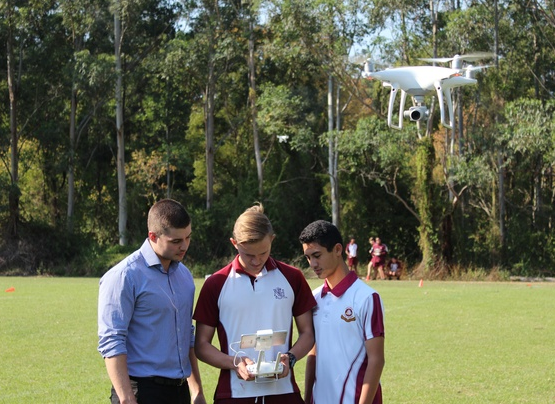 Northmead Creative and Performing Arts High School gave students the opportunity to actually get certified as drone pilots.
Last year, the school began offering a Certificate III of Aviation (Remote Pilot Visual Line of Sight) VET course.
Northmead student Christopher Fais-Ayon said the course could have applications in countless industries, including film, real estate, surveillance, sports and photography.
"It's an exciting educational opportunity," teacher Andrew Knight told EducationHQ.
"Technology is advancing at a rapid rate and this is a great opportunity for us to further incorporate current and emerging technologies in our school curriculum."